Contact Us
Lugowy Professional Corporation
25 Main Street West, Suite 925
Hamilton, ON L8P 1H1

Phone:

905-522-4977

Fax:

905-528-5333

Loading Email...
Dennis A. Lugowy, CPA, CA, LPA, BA, CGMA
Founder
About Our Founder
Dennis Andrew Lugowy was born and raised in Hamilton, Ontario and graduated from McMaster University with a degree in Economics and Business. He received his Chartered Accountant (CA) designation in 1975 while working for an international accounting firm in Toronto.
In 1976 Dennis returned to Hamilton with a vision to provide consistently high-quality, affordable professional accounting and consulting services to small- and mid-sized business owners and professionals. He founded and built his own accounting practice to fulfill his dream, growing his practice into what is now Lugowy Associates.
Dennis led Lugowy Associates for over 40 years, helping his clients to grow their businesses and providing personal tax service to generations of families and individuals. His vision and commitment to meeting the needs of his clients led him to achieve the US designation of CPA (Illinois) in 1996, enabling him to expand his services to meet the needs of both Canadian and US clients.
Dennis passed away in September, 2016. His family and the team at Lugowy Professional Corporation are committed to continuing the accounting firm he founded, ensuring his vision of providing high-quality, professional accounting and consulting services is maintained and extended to clients across Canada.
Andrew R. Topping, CPA, CA, LPA, B.COMM (HONS)
CEO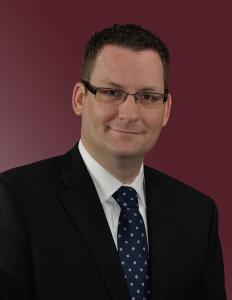 Andrew graduated from McMaster University with an honours degree in Commerce. He received his designation as a Chartered Professional Accountant, Chartered Accountant in 2013 while working for a big four international accounting firm.
Andrew joined the Lugowy Associates team in January, 2014 as a manager. He became partner at the start of 2016 and is now CEO of Lugowy Professional Corporation. In 2016 Andrew earned his Certificate of Achievement for satisfying requirements of the In-Depth Tax Course, a three-year program in tax specialization from the Chartered Professional Accountants of Canada.
Prior to his decision to pursue the Chartered Accountant designation Andrew spent several years working for a large Canadian technology company as a network technologist.
Andrew spends his volunteer time preparing personal income tax returns for low-income individuals as part of local tax clinics organized by CPA Ontario.
Lisa Bardati
Senior Accounting Technician
Lisa is a graduate of the Accounting program at Mohawk College. She joined Lugowy Associates in 1987, and held the position of Client Service Representative before commencing work on client files. Her depth of knowledge of our clients and their files is extremely valuable to us. Lisa often works on special projects, and is our in-house Quick Books trainer.
She is the mother of three children and enjoys her volunteer work at their schools.
Yan Zhang
Accounting Technician
Yan Zhang has an engineering degree from Hunan University in China, and an accounting certificate from Mohawk College.
Yan joined Lugowy Associates in June of 2013, as a staff Accountant.
Yan is a mother of two children and has generously donated her time to the community Volunteer Income Tax Program.
Caroline Dunham
Client Service Representative
Caroline is a graduate of Mohawk College, with a diploma in both General Business and Business Administration.
Caroline joined the Lugowy Associates team in November 2011, taking on the position of Client Service Representative.
She has spent many years volunteering at her old high school and at the homeless shelter in her home town.
Donna Lugowy
Office Manager
Donna is a graduate of McMaster University, and taught for a number of years for the Metro Toronto, and Hamilton Boards of Education. She joined Dennis in his practice in 1981 where her teaching experience was employed in the training of clients in the setup and use of various accounting software. Donna has now taken on the role of office manager.
Her commitment to Hamilton and the surrounding community has led her to assume several public service roles. She has served as President of the Volunteer Association of the Chedoke McMaster Hospitals, and a member of the Board of Trustees of the hospital. Donna also served as a mentor for the Big Sisters in Hamilton area schools.